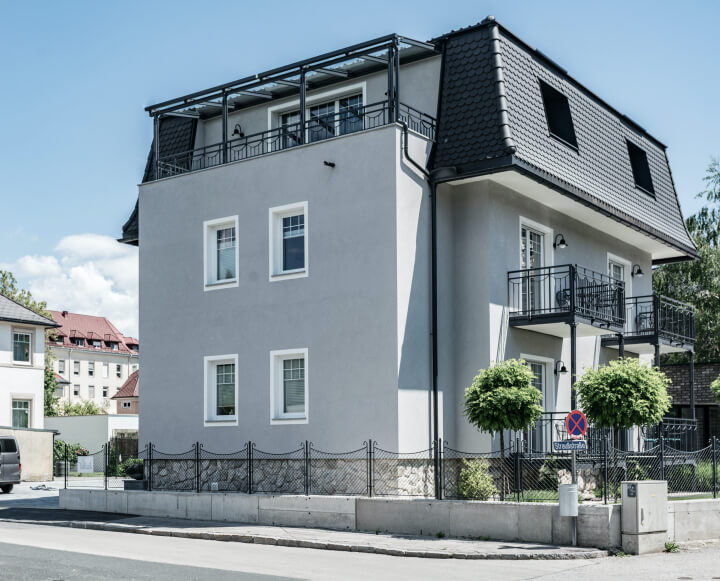 In our annex you will find 3 new, first-class and modernly equipped flats. Here you can relax from everyday stress and recharge your energy reserves. The furnishings score points not only with their contemporary and uniquely elegant design, but also with their high level of comfort and functionality.
The modern and functionally furnished business flat is suitable for a maximum of 2 people, covers approx. 25m² and has a fully equipped kitchenette, a box-spring bed, a bathroom incl. toilet and a balcony or terrace.
The living/sleeping area is equipped with a flat screen. A safe is also available.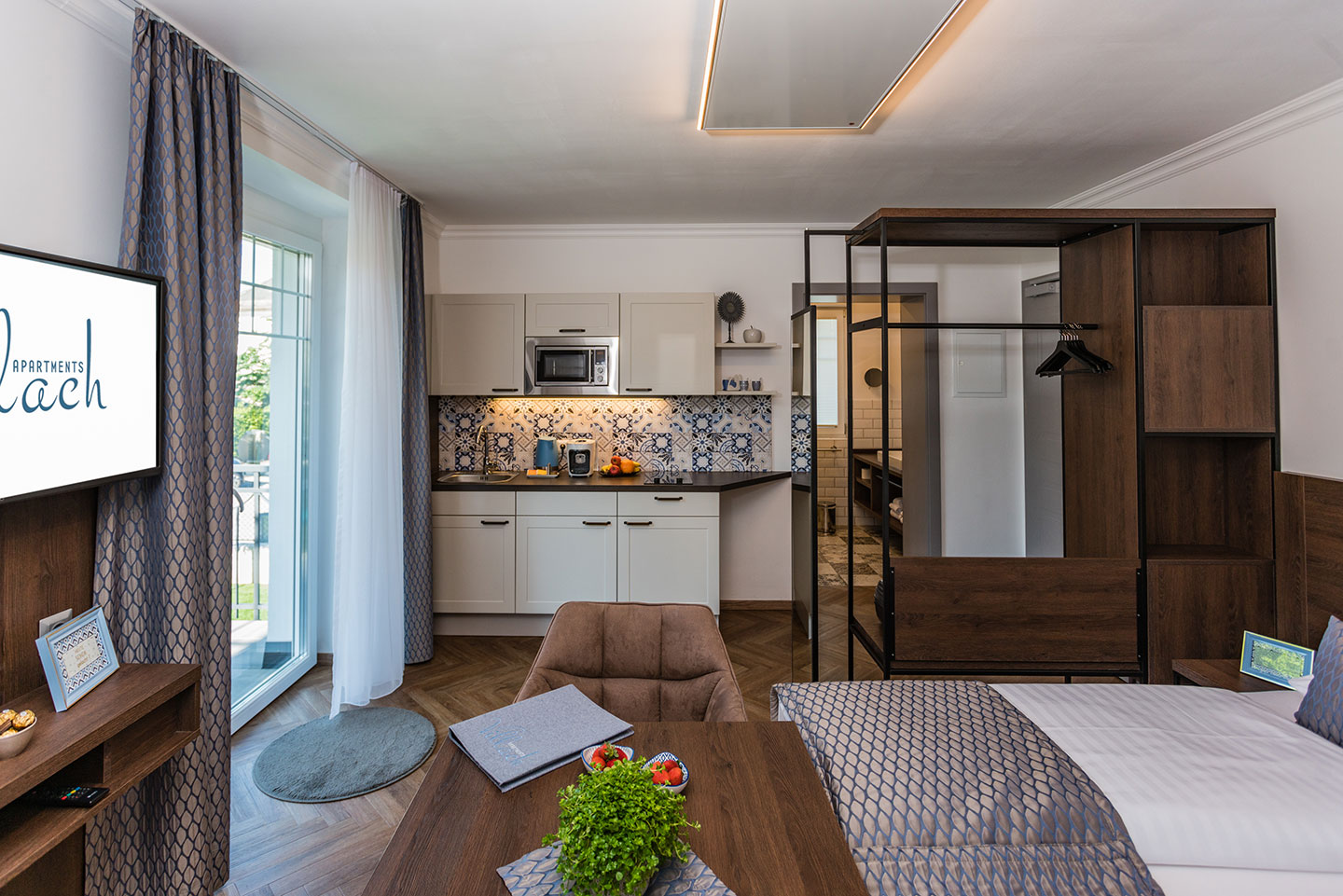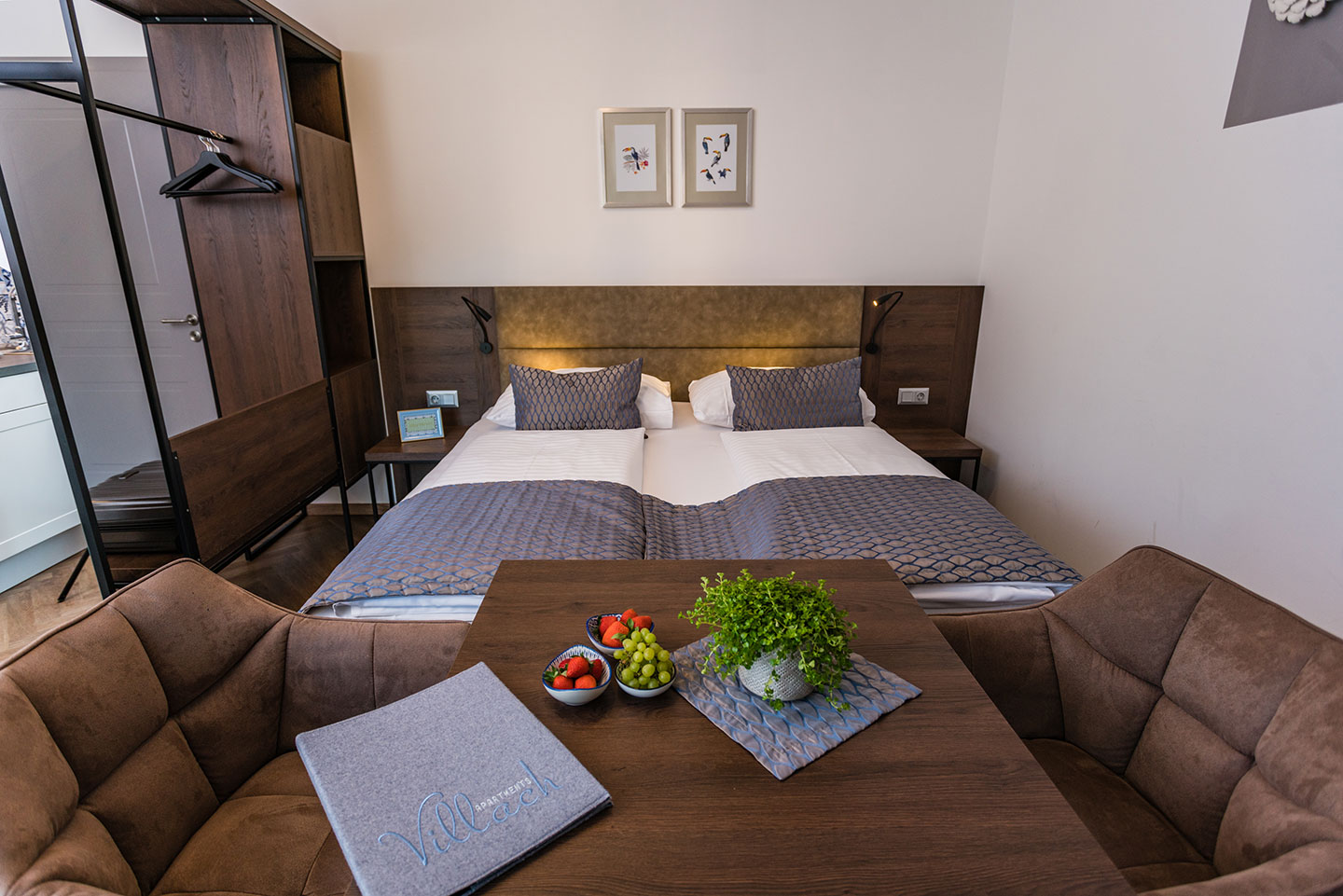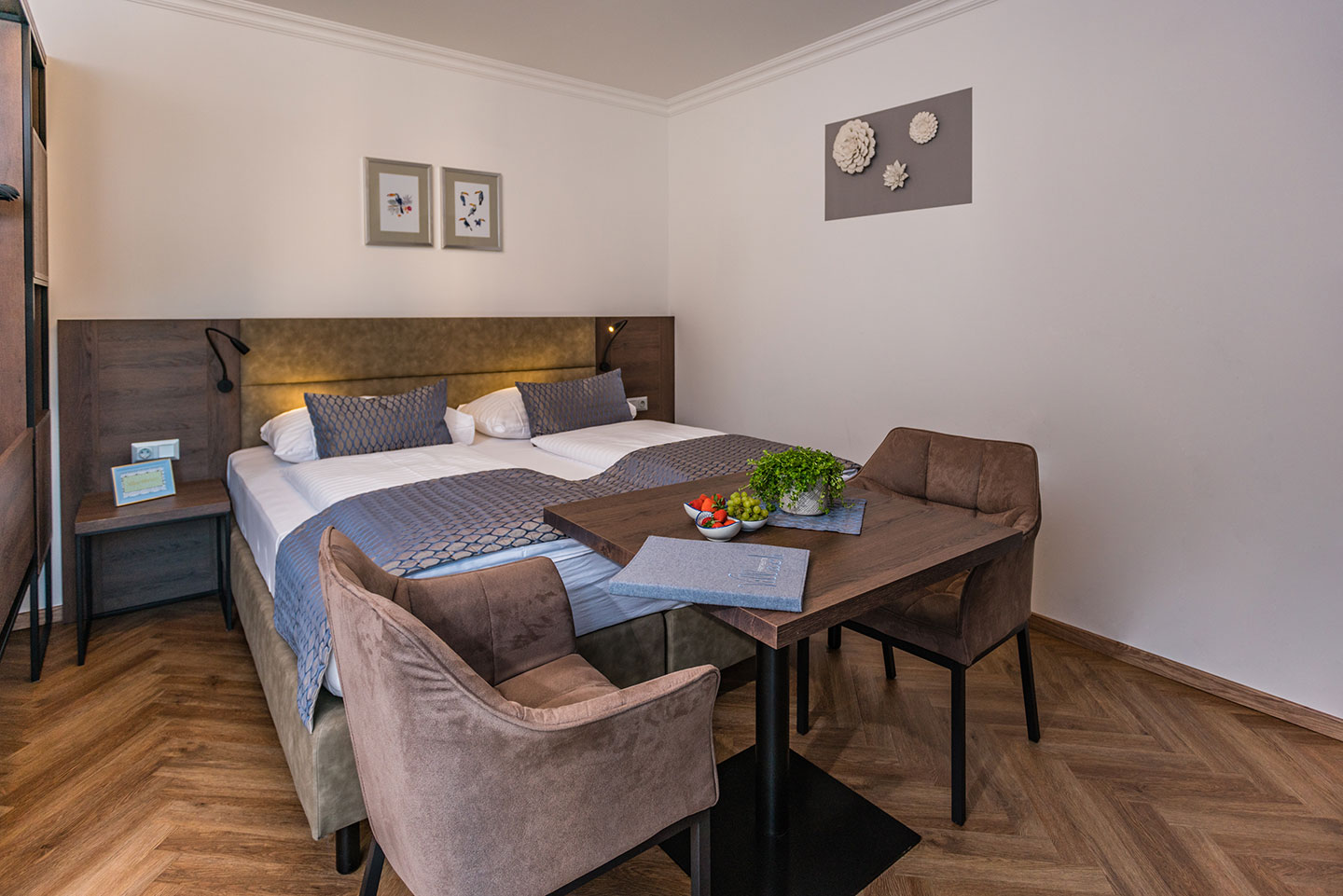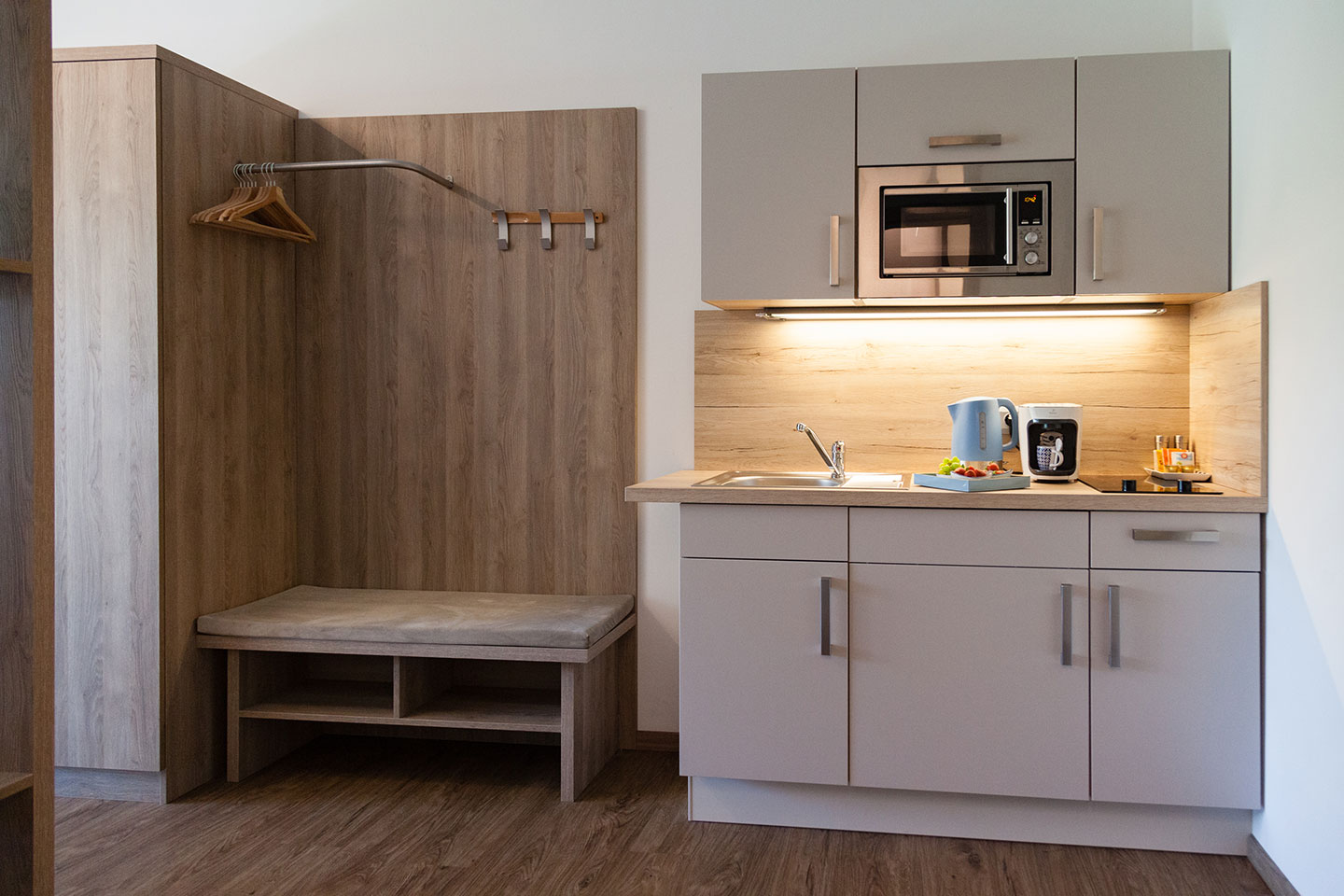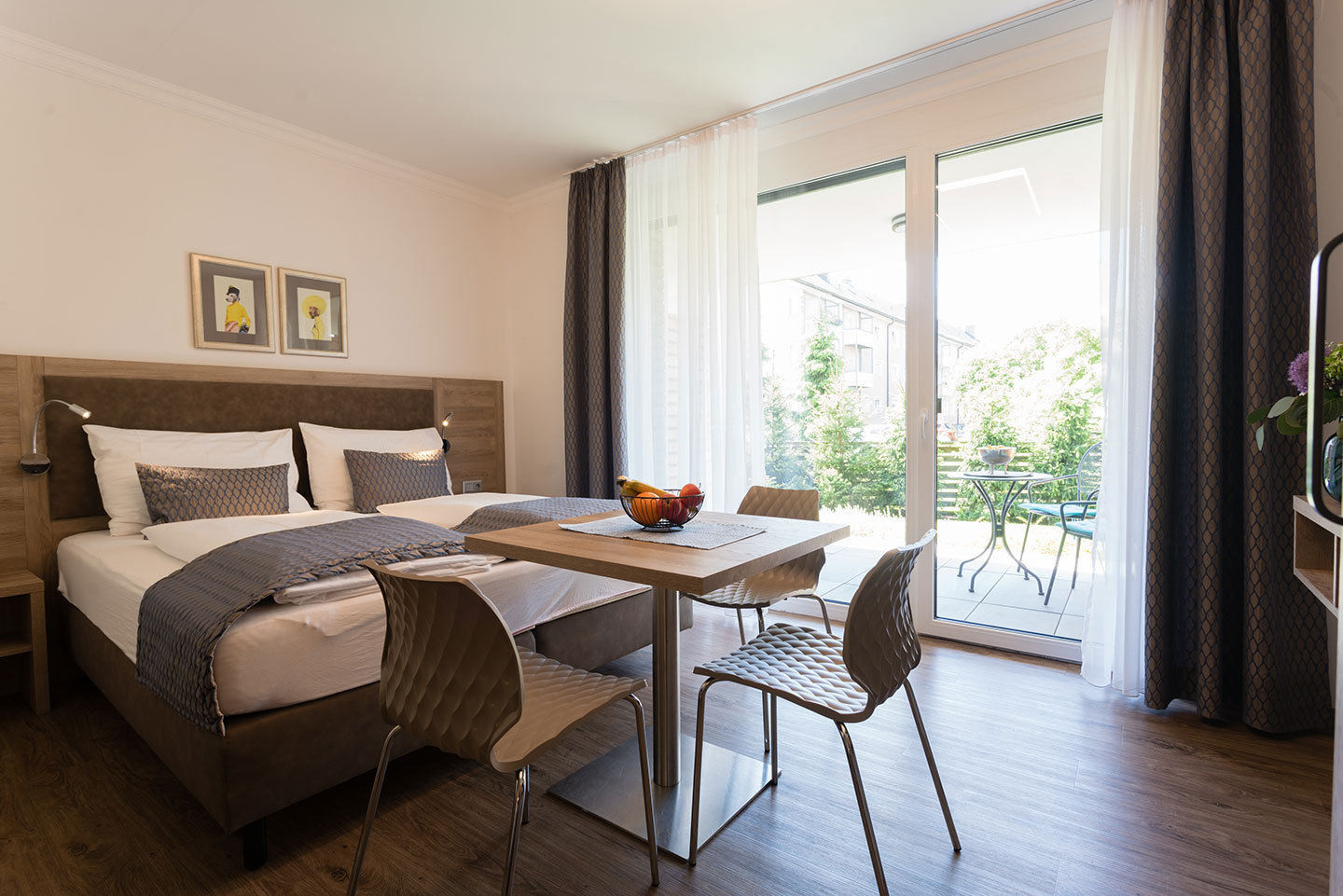 The functionally and stylishly furnished deluxe flat with its approx. 35m² offers enough space for 2-4 people. The holiday flat has a fully equipped kitchen, a bedroom, a bathroom incl. toilet and a spacious balcony or terrace. Flatscreens are available in the living and sleeping area for sufficient entertainment. A safe is also available.