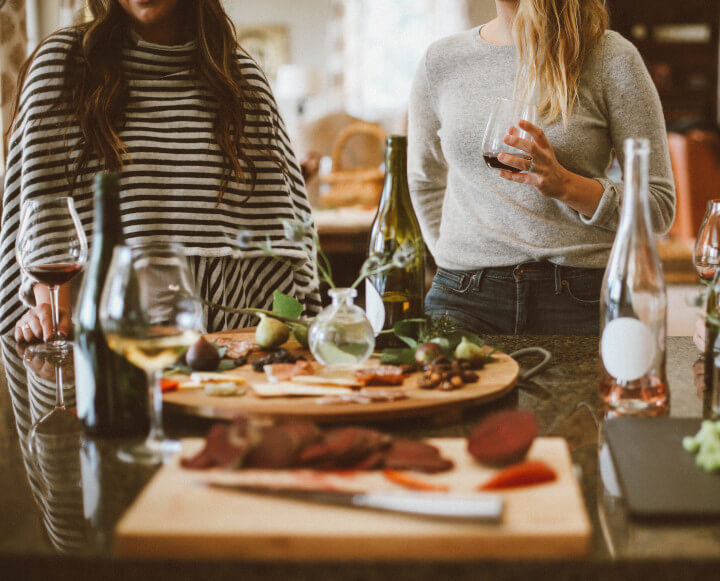 THE PERFECT FLAT
FOR EXPLORATION TRIPS
If you are on holiday in Villach, you will find plenty of culinary delights on offer. In and around the old town you will find a number of restaurants and inns that welcome you with typical Carinthian hospitality and have something to suit every palate. Regional delicacies can be found at the organic farmers' market every Friday from 9 a.m. to 3 p.m. at Hans Gasser Platz.
Due to our unique geographical location, you can reach Italy and Slovenia after a short drive. There you can let yourself be enchanted by the typical dishes of the country. Whether it's delicious Italian prosciutto or Slovenian fish delicacies - whatever you decide, you'll definitely be wrapped around the culinary finger!