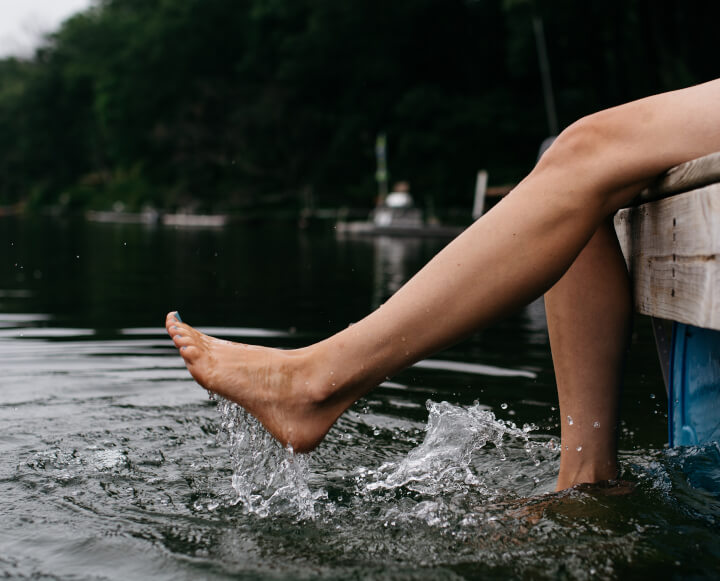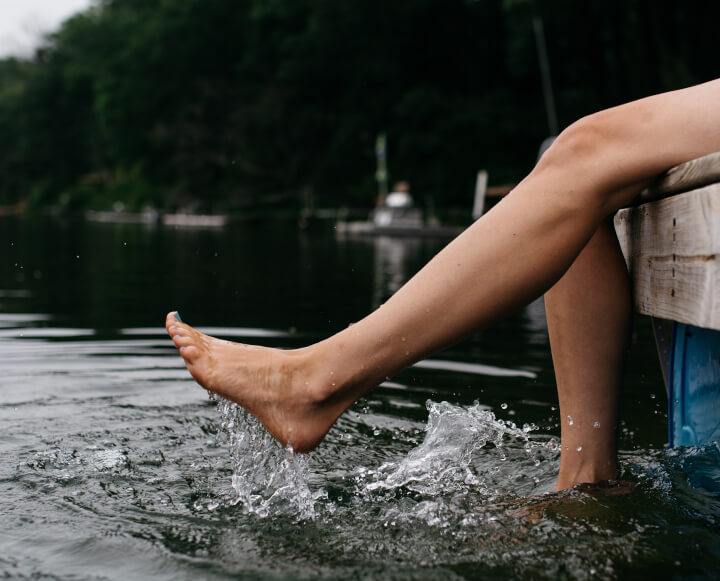 The best water activities at Lake Faak 
Lake Faak is a true paradise for everyone who loves water and especially water sports. Whether you prefer to swim a few laps in the classic way or row across the water in a kayak, Lake Faak offers an almost endless range of sporting opportunities for every age group.
Our flats directly on Lake Faak are the perfect starting point for all your activities. Thanks to the perfect location with its own bathing beach and water access, you can be in the cool water in the blink of an eye. The flats themselves also have enough space to safely store all your sports equipment.
Bathing fun on your own beach
There's nothing like a dip in the cool water on a hot summer day! This is easily possible from our bathing jetty at any time of the day. The lake access incl. sunbathing lawn is right next to the accommodation and can be used by our guests free of charge.
You are free to decide whether you just want to cool off for a short while, swim a few laps or spend the whole day relaxing on our sunbathing lawn and having a great time with your loved ones. Sufficient sun loungers and parasols are available to you free of charge. There is also a public lido with a snack bar next to our flat house.
On a voyage of discovery with the stand-up paddle
One of the hottest water sports at the moment is stand-up paddling. It requires a good sense of balance coupled with strength in the torso and is associated with a high fun factor. Lake Faak offers free lake access for lovers of this sport. You can find a list here: free lake accesse.
No problem if you haven't bought a board yet but would like to try it out. There are numerous rental stations in the region, some of which also offer courses for beginners. You can find a list here: Paddle hire .
A special highlight is the "SUP Alps Trophy" event at Lake Faak. At this event, stand-up paddle enthusiasts can compete and prove their skills. In addition, there is an attractive supporting programme and live music. Let yourself be carried away by the very special flair and spend some wonderful hours on Lake Faak.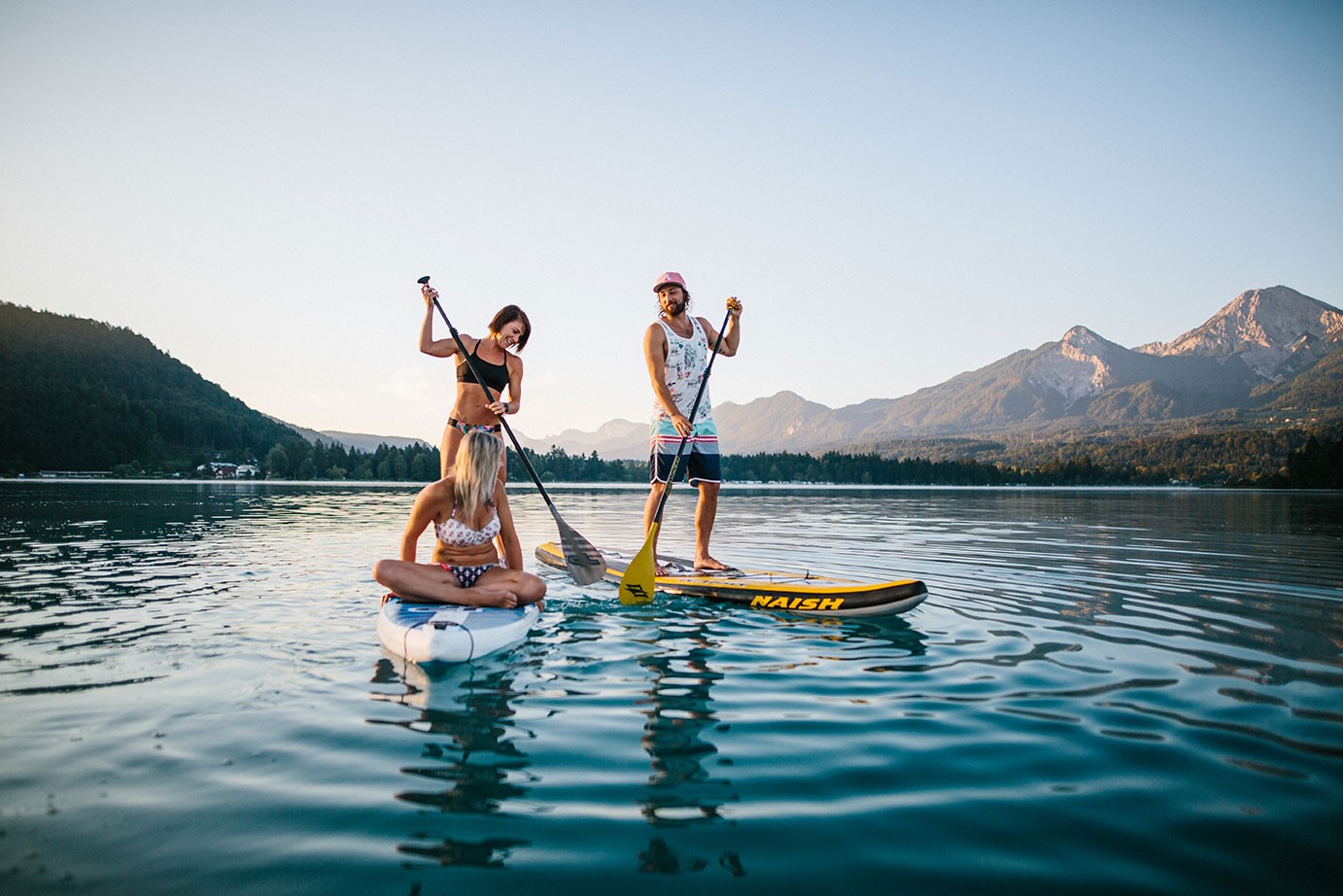 Nature Experience Fishing
The region with its many rivers and lakes is a true dream for all fishing fans and offers you numerous opportunities to make a good catch. Add to this the incomparable backdrop of turquoise-blue Lake Faak, the tranquil waterscape and the breathtaking views of the surrounding mountain landscape, and fishing becomes a special experience.
Regardless of whether you prefer classic, spin or fly fishing, the region offers both amateur and professional anglers a perfect starting point for an unforgettable day of fishing. A competent contact point on the subject of fishing is the nearby Campingwelt und Fischertreff Falle on the outskirts of Villach.
Boating experience on Lake Faak
What could be more romantic than a trip on a pedal or electric boat? You can relax and enjoy the atmosphere and refresh yourself in the meantime by jumping into the cool water. Boat trips on Lake Faak are particularly recommended in spring or autumn. You can comfortably sail along the lake and fully enjoy the tranquillity.
Around Lake Faak you will find several possibilities where you can simply rent a pedal boat, electric boat or even a rowing boat. There is even a water taxi available on request. You can find a list of boat rental places here: Boat hire